Category "Grand Luxe"
Mercedès Class S :

A very comfortable vehicle with interior leather finish. Ideally suited for all your travel requirements, providing a real sensation of pleasure and luxury.
Chevrolet Suburban :

A recent addition to our range. A luxurious non-polluting .All terrain 4 x 4 powered by Bio-ethanol, with a 5,3 litre V-8 engine developing 320 bhp. Spacious and robust, this vehicle provides seating for 6 passengers in luxury and comfort. It has leather interior finish, tinted windows, flat screen television in the rear, automatic electrically operated retractable steps, and 3 zone air conditioning (front, centre and rear).
Luxury category
Chrysler 300 C :

Comfortable sedan with leather interior finish. A genuine "dream car" in which you can be certain to have a comfortable journey.
Minibus Category
Multivan WV or Mercedes Vito :

Vehicles for 6,7 or 8 passengers + the chauffeur. Spacious and comfortable with plenty of space for luggage. The ideal vehicle for travel in a small group.
Our cars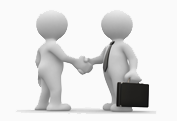 CONTACT US
VIP Car Solutions
58 rue de la Loire
67800 Hoenheim
Phone : 03 88 33 63 66
Fax : 03 88 33 63 45
Email : info@chauffeurvip.fr
www.chauffeurvip.fr
AVAILABILITY
Open 365 days a year, 7 days a week, and 24 hours a day, including Sundays and national holidays
LINKS